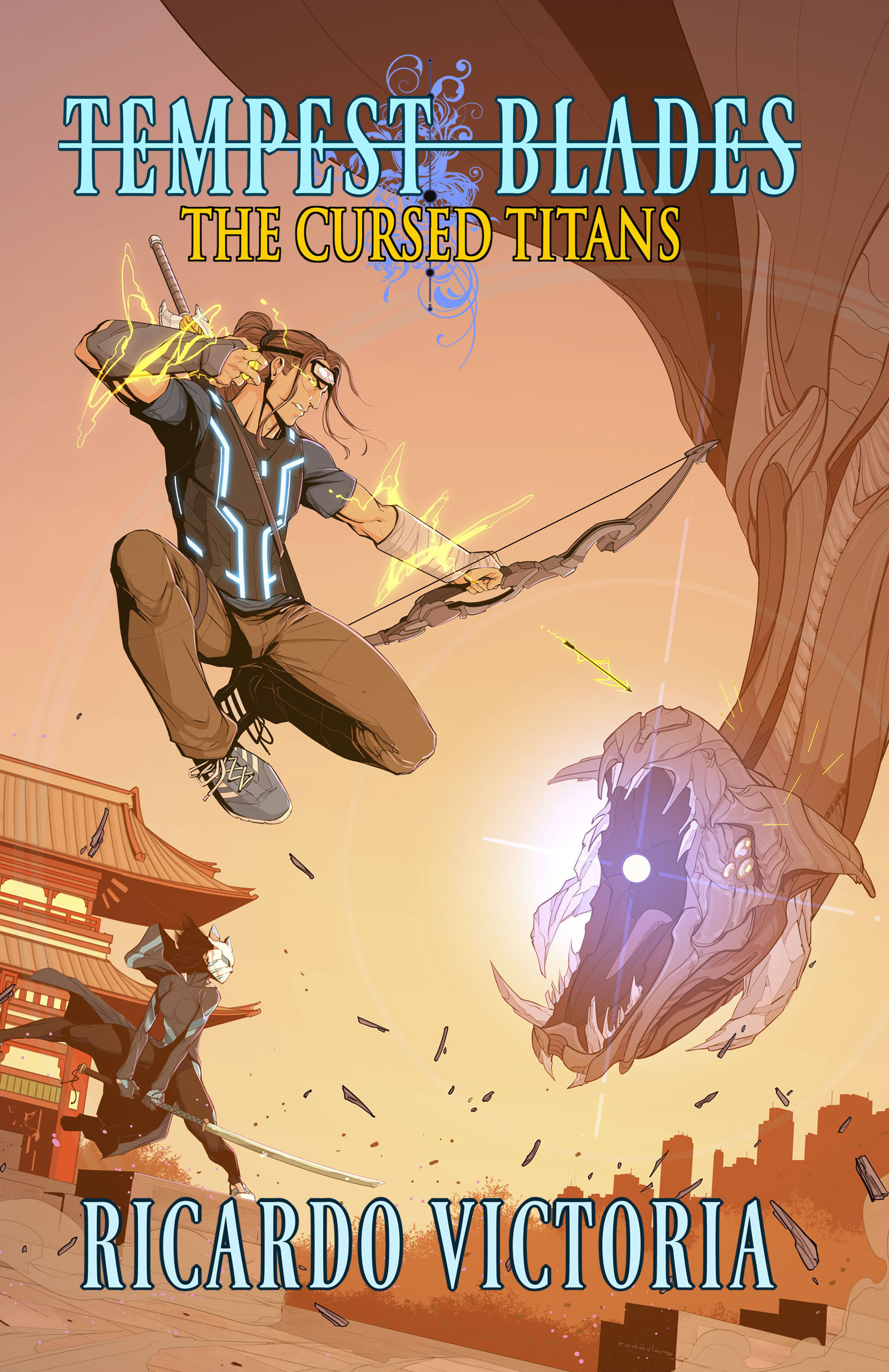 Tempest Blades: The Cursed Titans
Written by: Ricardo Victoria (visit Ricardo's website)

ISBN: 9781951122201 (paperback) and 9781951122249 (eBook)
Publication Date: July 20, 2021
Format: Paperback
Price: $16.95
Pages: 325
E-Book version also available! Download to your favorite e-reader for only $3.99.
You can download it for the Amazon Kindle, Nook, or Kobo.

The triennial Chivalry Games have returned!

After helping to destroy the Withered King, Alex and the rest of the group find out that saving the world has consequences. While he is secretly battling with depression and with the Alliance on the verge of collapse, a diplomatic summit and the Chivalry Gamesóto be held in the far off Kuni Empireómay give everyone the opportunity to turn things around. Alex builds a team to represent the Foundation in the Games, facing off against the best fighters in the world.

When an ancient being tries to raise legendary nightmares known as Titans using the peace talks as a trap, Alex has to find a way to save everyone before it is too late. Alex must learn that he is not truly alone to save the world from the chaos of the Titans.

In a world where magic and science intermingle, anything is possible.