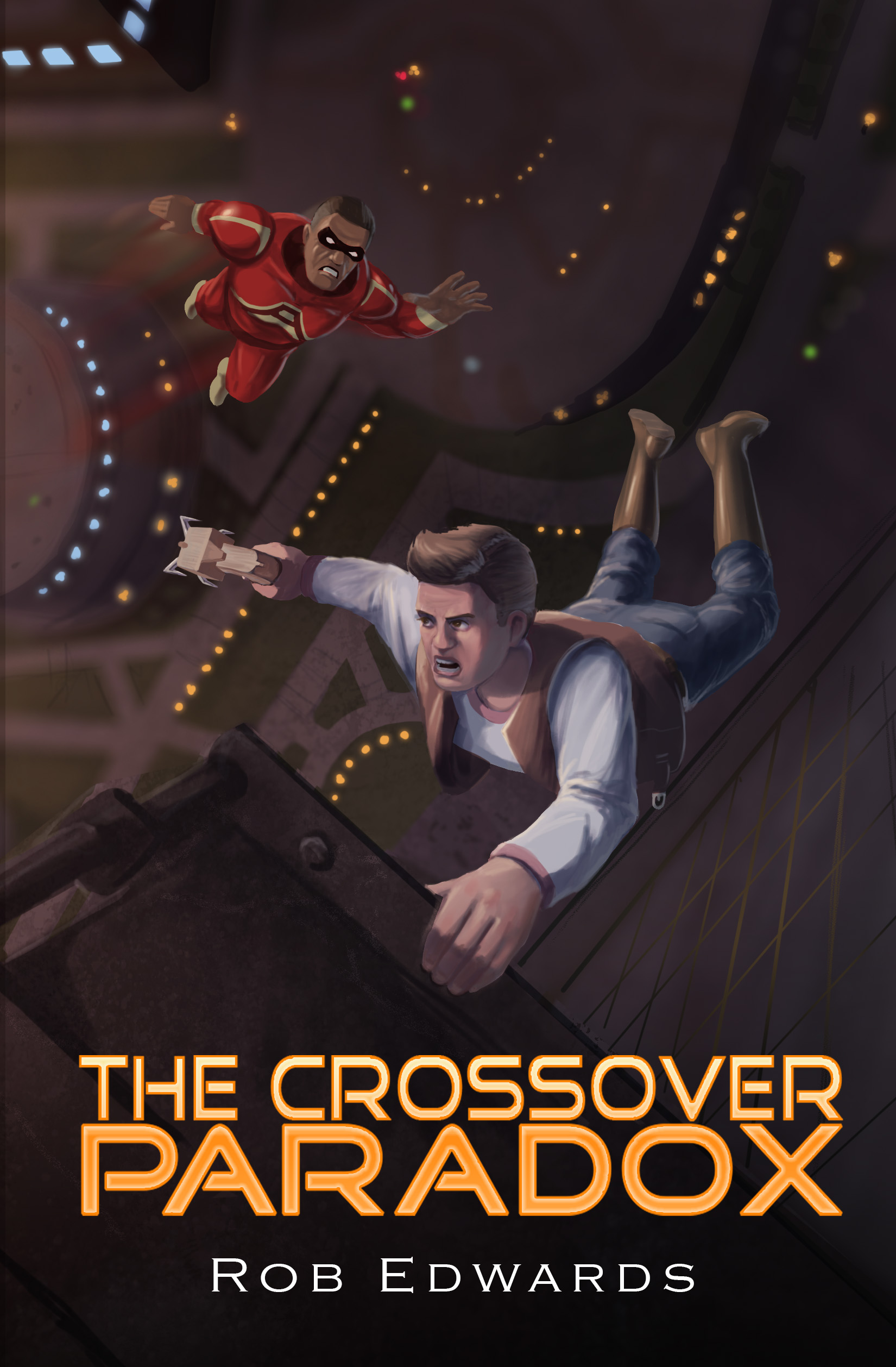 The Crossover Paradox
Written by: Rob Edwards (visit Rob's Blog)

ISBN: 978-1-951122-28-7 (paperback) and 978-1-951122-41-6 (eBook)
Publication Date: March 8, 2022
Format: Paperback
Price: $16.95
Pages: 330
E-Book version also available! Download to your favorite e-reader for only $3.99.
You can download it for the Amazon Kindle, Nook, or Kobo.

Return to the Justice Academy, the galaxy's premier college for superheroes!

Back for his second year, Grey wants nothing more than to spend time with his friends and maybe take a class or two. A normal student life. Instead, Grey's friends are all distracted by their own problems and somebody is trying to break his nemesis out of jail.

When tragedy strikes the Academy, Grey finds himself stuck between the roles of investigator and prime suspect. Chased across the galaxy and back, Grey must face a dark secret from the Academy's past. Grey cannot hope to defeat it alone, but cut off from his friends, can he trust an unexpected crossover?