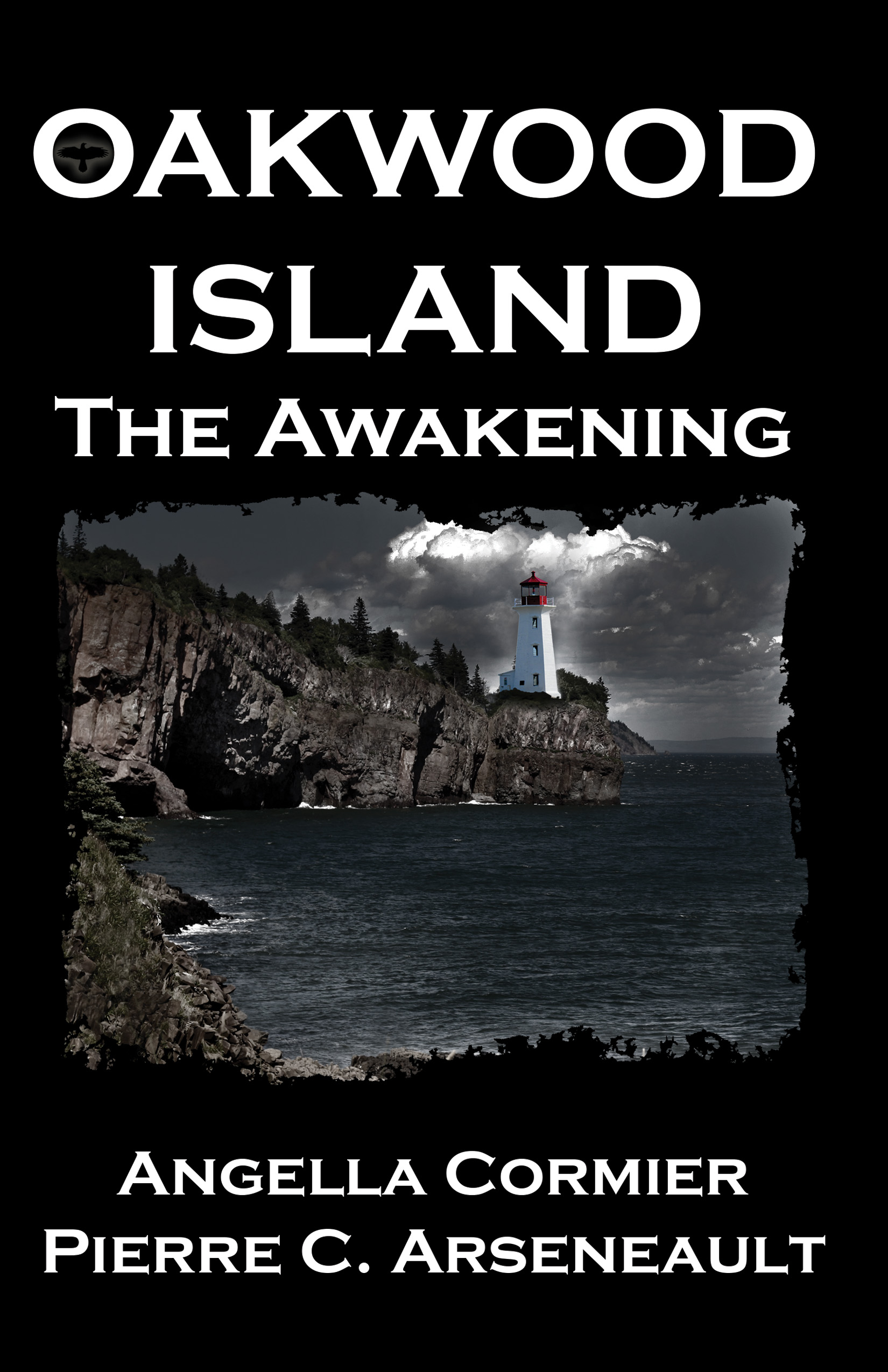 Oakwood Island: The Awakening
Written by: Angella Cormier and Pierre C Arseneault (visit Angella's and Pierre's author website)

ISBN: 978-1-951122-03-4 (paperback) and 978-1-951122-04-1 (eBook)
Publication Date: April 14, 2020
Format: Paperback
Price: $15.95
Pages: 238
E-Book version now available! Download to your favorite e-reader.
You can download it for the Amazon Kindle, Nook, or Kobo.


A community beset by an ancient curse and stricken from within by an unseen terror is about to face evil once more.

Five years have passed since several mysterious deaths shocked the residents of Oakwood Island. Life seems to be back to normal until a gruesome new discovery shatters the complacency and forces the residents to seek answers.

Scott Cudmore, a loving foster father, tries to come to terms that his twins may be hiding a sinister secret, one carried down for generations. Scott will stop at nothing to protect his kids, but will they let him?

Detective Burke finds himself chasing clues to the five-year-old cold cases that he hopes will finally solve the mystery of Oakwood Island. But with new discoveries come old wounds. Will Burke be able to put aside his own past to solve the current mystery?

As for Jack Whitefeather, he is caught between his good-natured spirit and the reality of the evil that seems to plague Oakwood Island. Jack seeks answers from within and from his ancestors, but the truth of what he must do shakes him to his very core. Can Jack find the courage to save everyone on Oakwood Island?