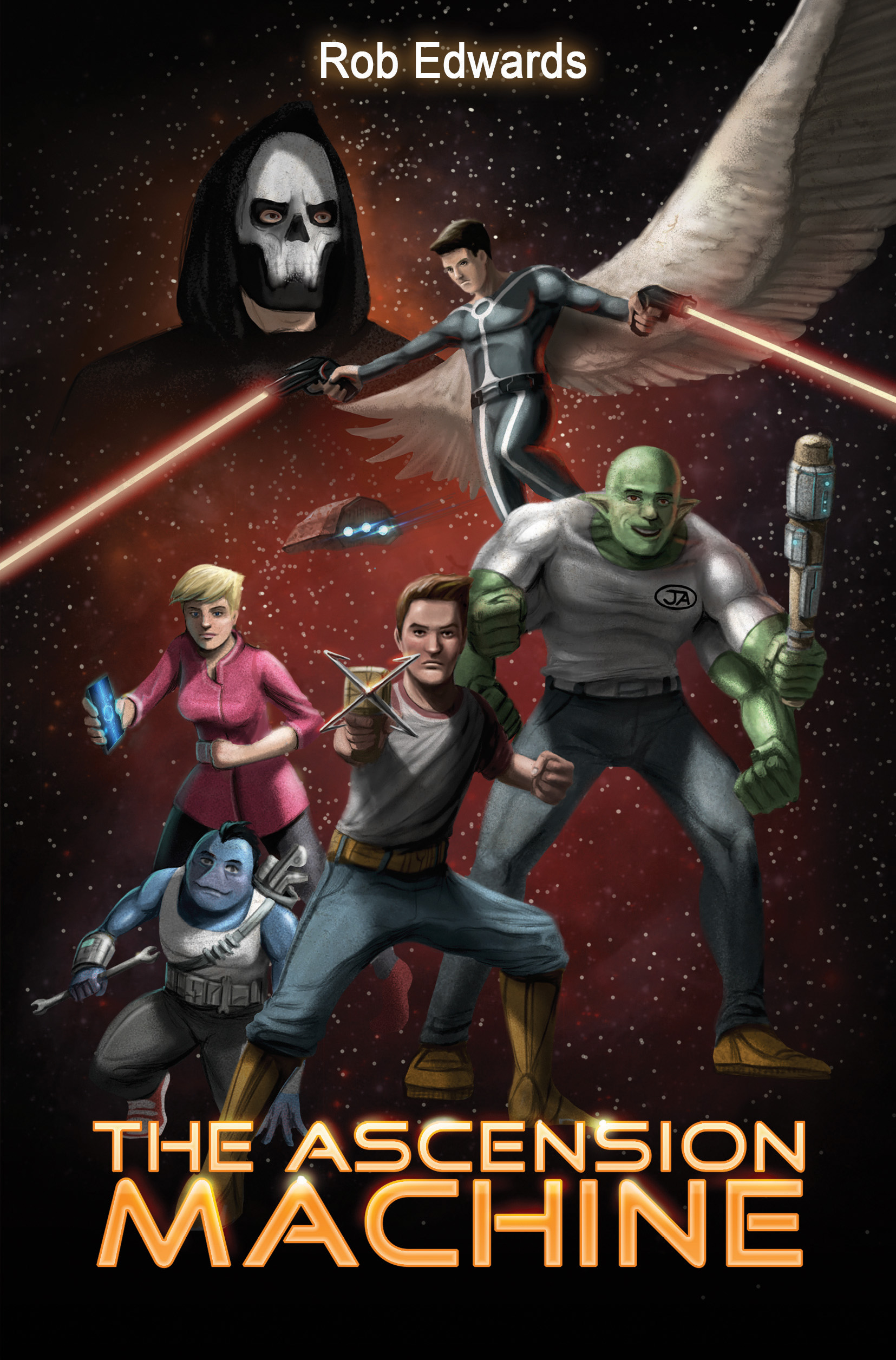 The Ascension Machine
Written by: Rob Edwards (visit Rob's Blog)

ISBN: 978-1-951122-08-9 (paperback) and 978-1-951122-13-3 (eBook)
Publication Date: September 1, 2020
Format: Paperback
Price: $16.95
Pages: 308
E-Book version also available! Download to your favorite e-reader for only $2.99.
You can download it for the Amazon Kindle, Nook, or Kobo.

Welcome to the Justice Academy - the galaxy's best superhero college!

Teen grifter Grey arrives at the school carrying a lie: he isn't really tech heir Mirabor Gravane. At the first opportunity Grey plans to leave the Academy. That is until he makes the mistake of starting to like his fellow students. The Justice Academy promises to "equip you with the skills to be the hero the galaxy needs" and Grey is beginning to believe the hype. But as he takes more risks to protect his secret, events spiral out of his control. When the real Gravane is kidnapped, Grey and his new friends must come together to mount a rescue and defend a city from an attack by hostile super-powered aliens. If he is to succeed, or even survive, Grey must decide who he is, and does he want to be a superhero?